RACE REPORT : Enduro World Series Round 7— Zermatt
Another Enduro World Series season coming to an end. One more round to go and this time our team headed to Zermatt, Switzerland for the final race of the 2019 Series. It was a brand-new venue in the EWS Circuit and our riders had high expectations. Yes, our riders with an "s" because it was the come-back race for Damien Oton. Damien suffered a broken T3 vertebrae back in May and got sidelined from the trails for more than four months. Keegan Wright was also back in full health after a bad bout of pneumonia during the Whistler and Northstar rounds. It was good to see our full team back together for this race!

Zermatt offered some of the most epic views ever. We'll let you admire a couple of these snaps…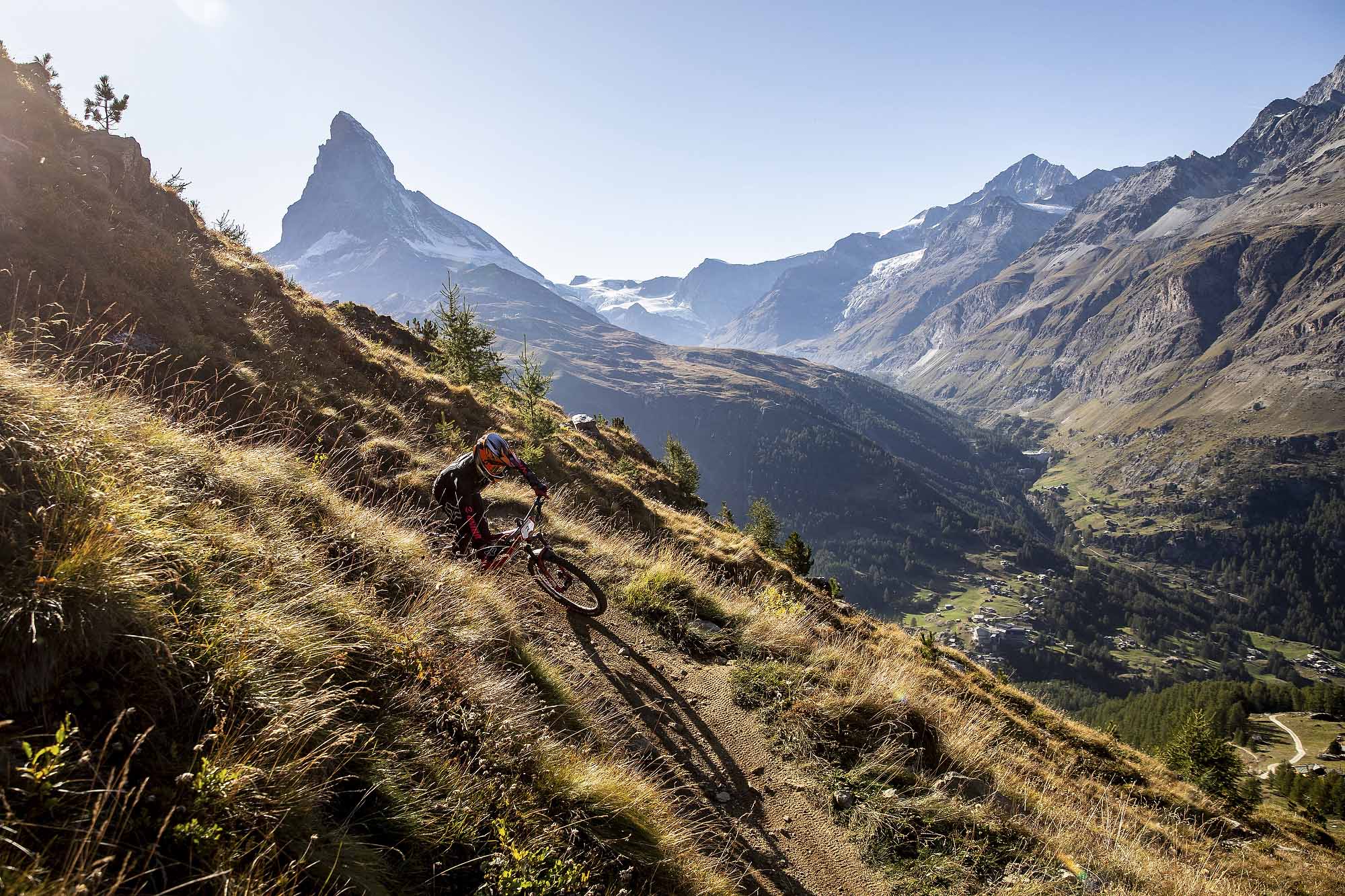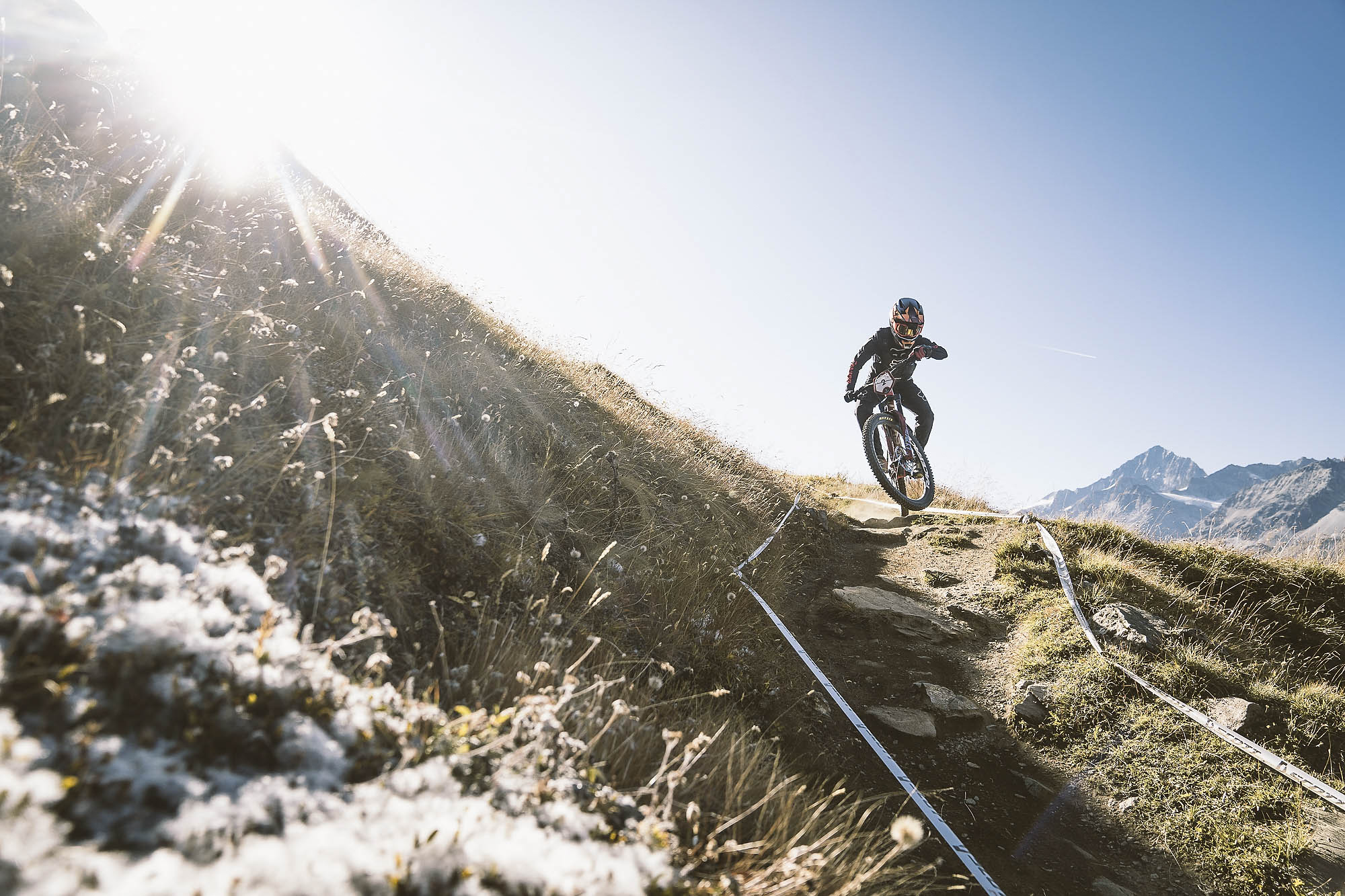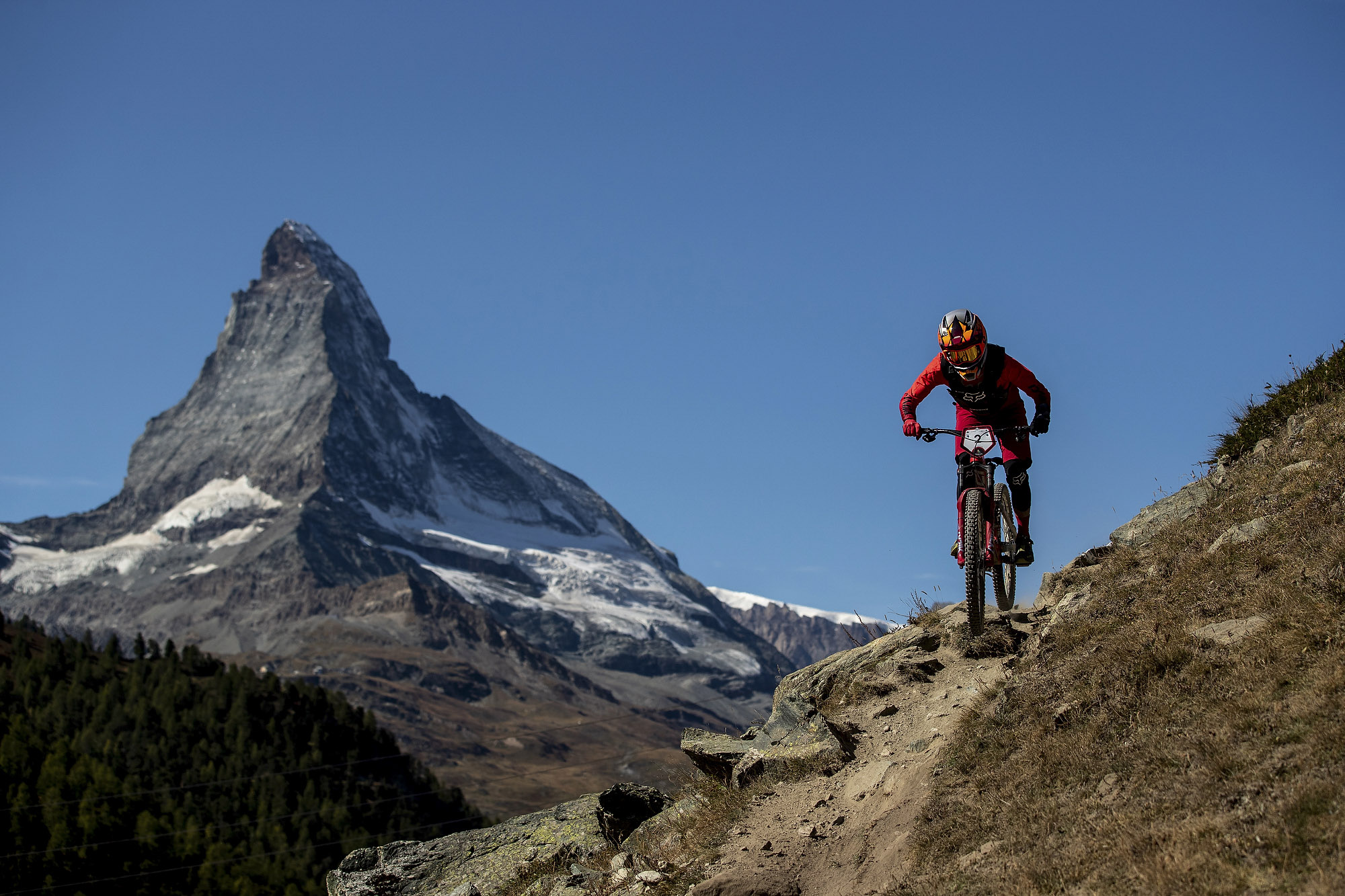 Damien and Keegan felt good on the long and technical stages of the Zermatt course. With really fast and exposed trail sections, Damien wanted to minimize the risks of crashing on his back and decided not to push it 100% for this race. With nothing at stake, it was the right decision. He went out there with a big smile, everyone was happy so see him back on the bike, and he truly enjoyed his time riding and being with the team. Keegan wanted to get a good result to wrap up his 2019 season. His last two EWS starts were not a success, so his goal this time was to finish in the Top 20.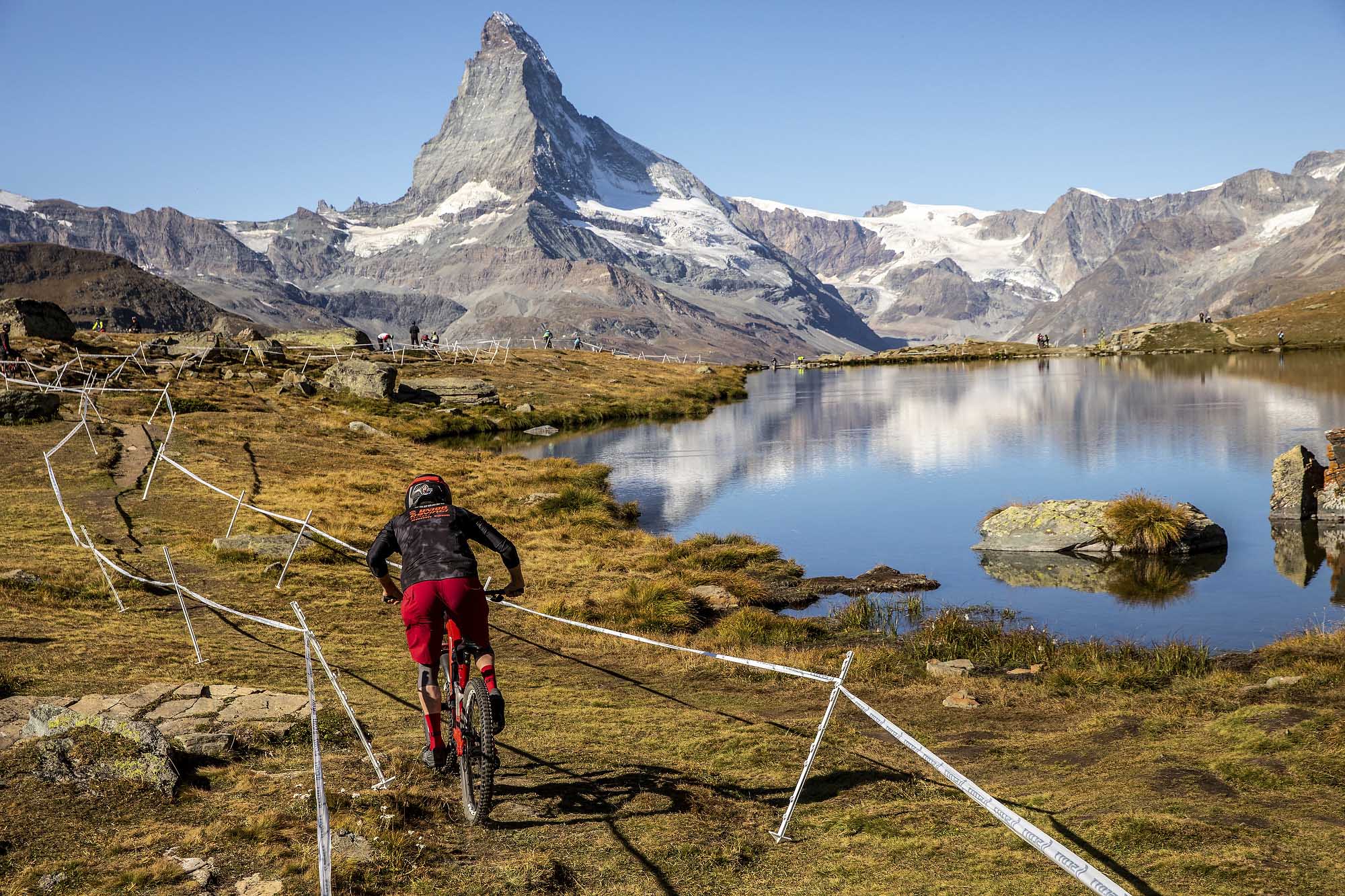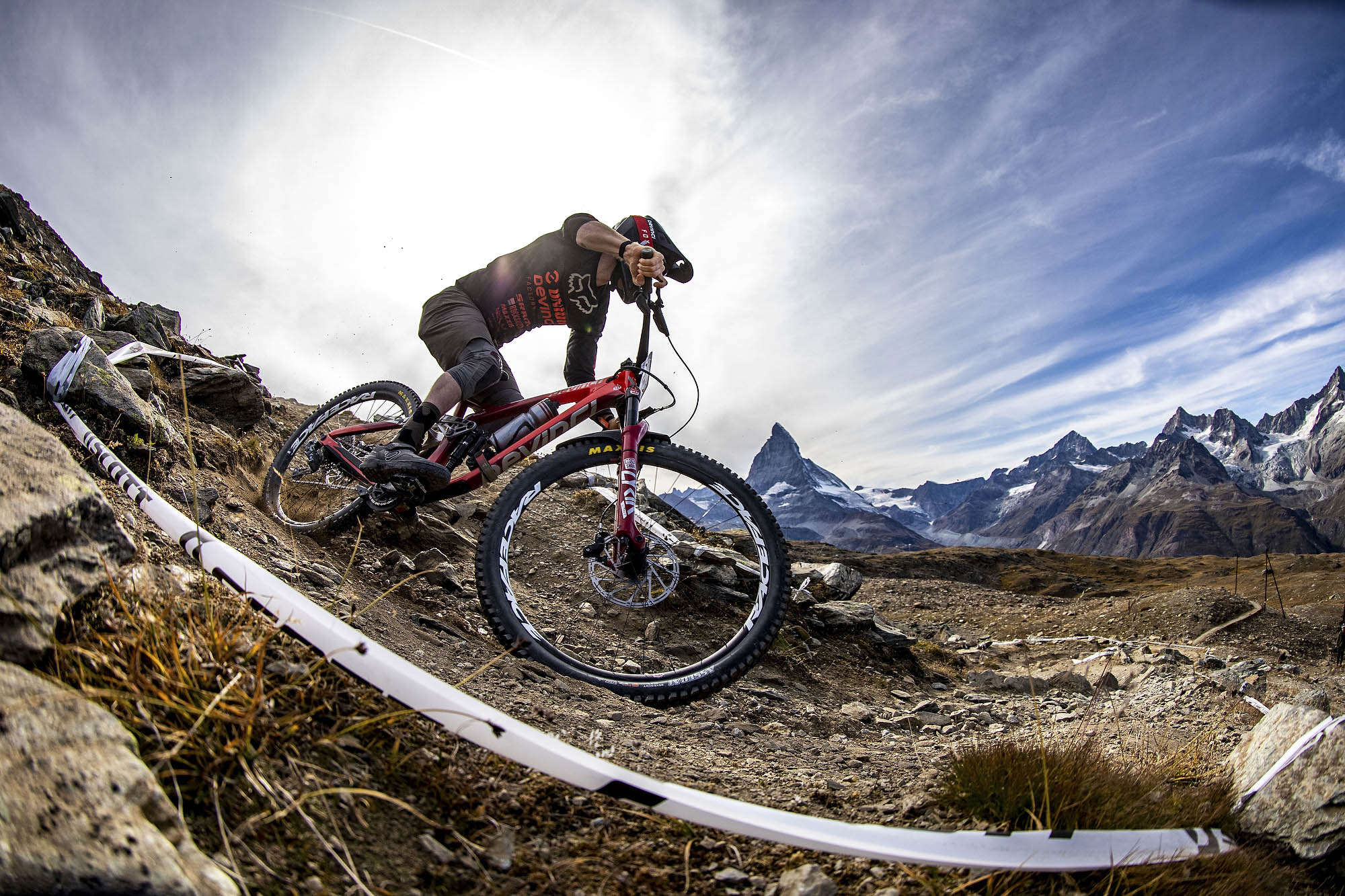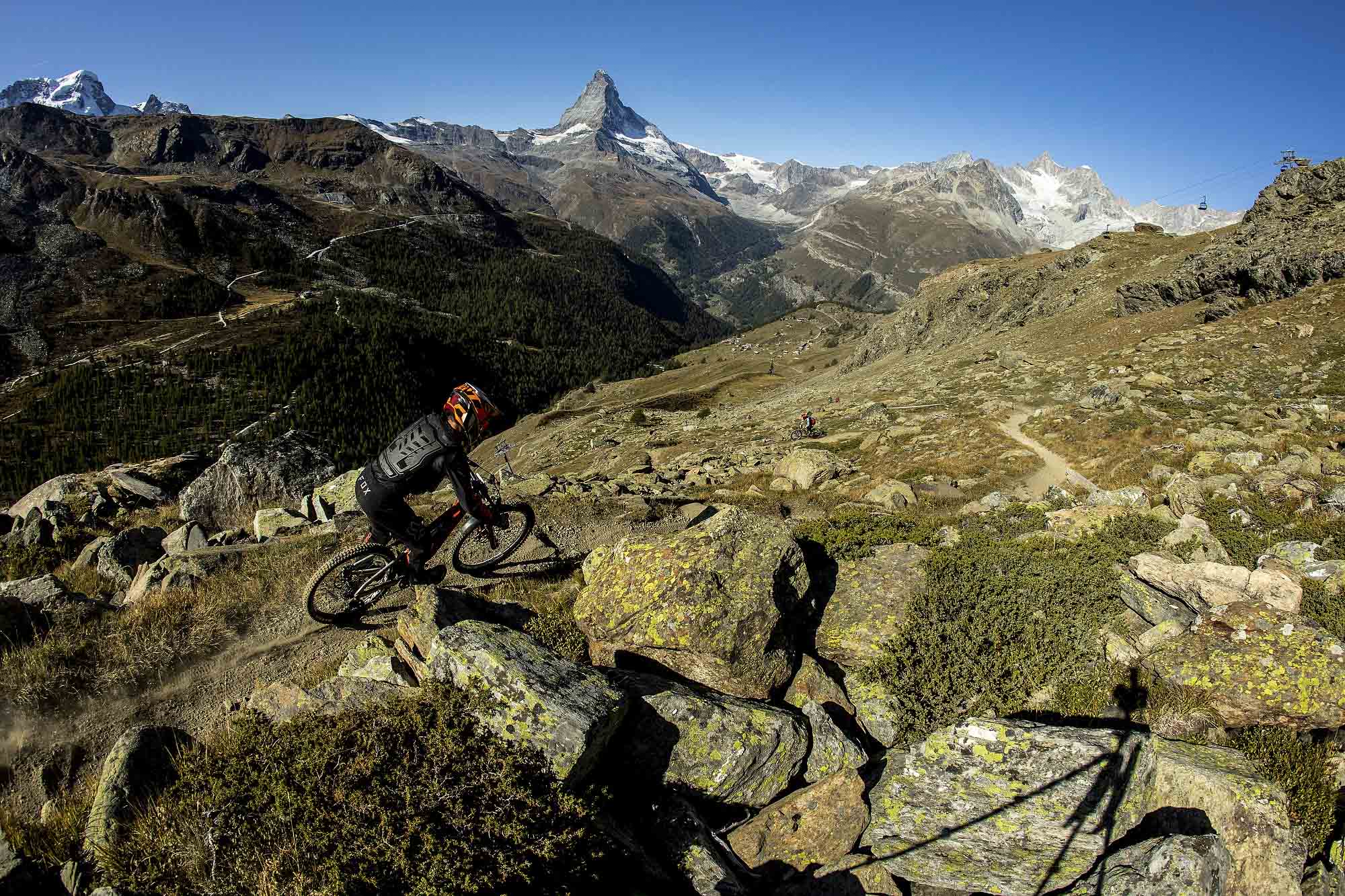 A one-day race format, five stages, approximately 3000 m of descent, 800 m of climbing and 28.4 km of pedalling for the final round of the series was a hefty task. Damien started his race with a good 20th place, a first EWS stage in over a year. His last EWS start was the final round of the 2018 EWS in Finale Ligure. He also did really well on Stage 3, which was the most physically demanding stage of the race. He placed 8th on that stage. On Stage 4, Damien had a crash, but luckily wasn't hurt, and on Stage 5, the Queen Stage and also the longest stage of the race, he finished 23rd. He wrapped up his day with a 19th position overall, which is really something to be proud of after coming back from such a major injury.
"So happy to be able to race again! This week was truly amazing. Zermatt was such a nice venue and it was great to hit new trails. Nineteenth of the day here…. Wow! I wasn't expecting to place in the Top 20 after such a big break off the bike. Sad to say that it was my first and last EWS race this season, but I'm looking forward to the rest of the season for the Trans Nomad and the Megavalanche of Reunion Island!" said Damien Oton after his week in Zermatt.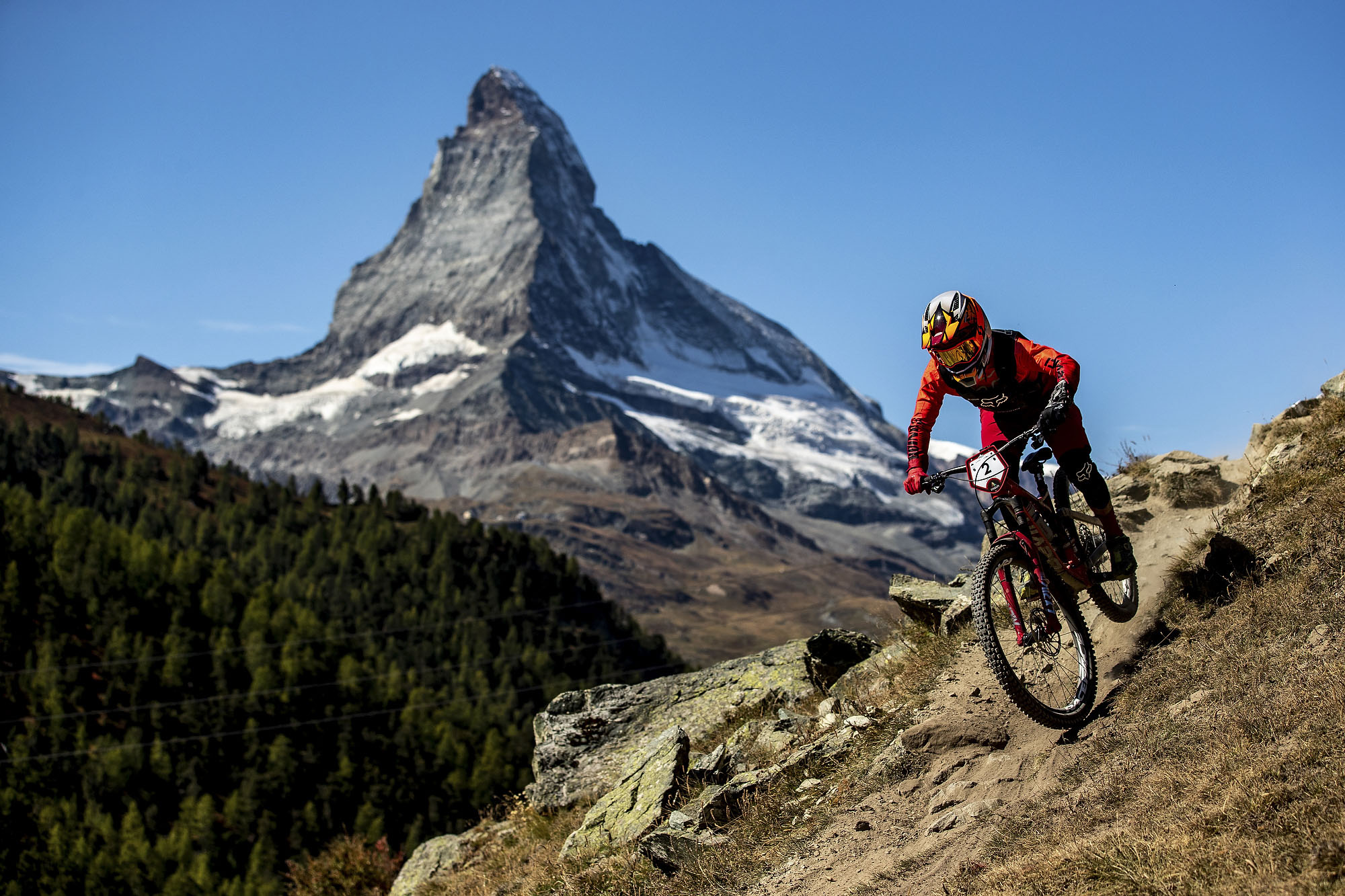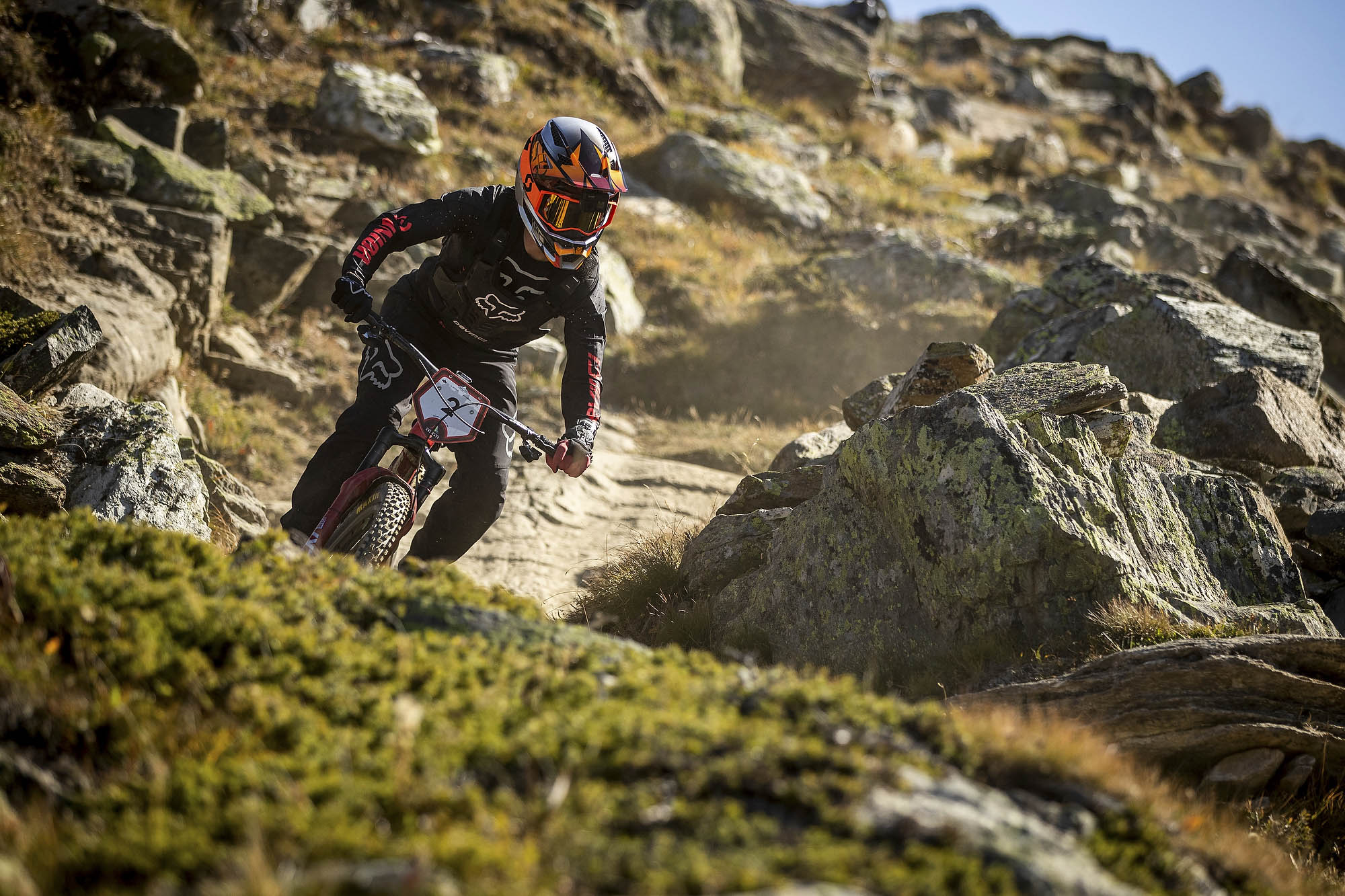 For his part, Keegan Wright was looking forward to a good race, but no luck. His DNF streak had to continue when he hit his rear derailleur on a boulder that had rolled onto the course in Stage 2. He came around a corner and couldn't avoid it. Result—a broken chain and derailleur and the inability to get to Stage 3 in time. He came back to the team tent, the staff fixed his bike and he went back on the course to finish the race. It was good to see him finish the course even though he would still get DNF for missing Stage 3. He wrapped up his day with two good results on S4 and S5; 23rd and 22nd. Despite a bad race for Keegan he was able to take away something positive from the weekend.
"Bummer to finish the EWS Season like this…. But it's only making me hungrier for 2020! I had really good races this year, I just need to find a bit of consistency to be able to battle for a solid overall result next year", said Keegan after his race.
"2019 is now over and we can't say that we had the best ever season. Yes, we scored some solid results with Keegan early in the season, but we did miss having Damien with us. It was good to finish the season with the whole crew back together for one last time in 2019. The family vibe was strong this week and we look forward to even faster times in 2020!", Bastien Major, our team manager said after the week.
Keegan finished his 2019 EWS Season in 30th overall with three career-best performances. With two major injuries this year, Damien only took part in the Zermatt race and will need to add a 92nd overall position to his resume for the 2019 season.